Our Doctors & Staff
A Step Up's team is dedicated to providing your pets with top-tier care.
Randolph S. Stepusin, DVM
President, CEO, Veterinarian
Dr. Randolph S. Stepusin was born and raised in southwest Pennsylvania and was a student in Peters Township School District from kindergarten through high school. He moved to Lexington, Kentucky while enrolled at the University of Kentucky for his undergraduate degree. In 2009, he moved to Auburn, Alabama. While there, he completed his veterinary degree at Auburn University's School of Veterinary Medicine. While in Auburn, he met his future wife, Dr. Karalie S. Miller. Dr. Miller was not initially amused by Dr. Stepusin, but after much wooing, decided they were what each desired most in this world. A courtship of approximately 5 years ensued and they were married in October 2014.
After graduating from school, they moved back to Pittsburgh to begin practicing veterinary medicine. Dr. Stepusin in conjunction with his father, Dr. John R. Stepusin, began planning the construction of this veterinary facility in January 2014.
John R. Stepusin, DVM
Co-owner, Veterinarian
Dr. John Stepusin has worked with the PA Dept. of Agriculture for more than 15 years. He graduated Summa Cum Laude from Richard J. Dailey Jr. College in 1973, Southern Illinois University in 1975, and finally the University of Illinois College of Veterinary Medicine in 1979. Dr. Stepusin spent four years in the U.S. Navy, and served 16 years with the PA Air National Guard, 171st Air Refueling Wing.
For over 13 years, John operated a veterinary clinic in Finleyville, PA, where he provided care to area animals. He also serves as a Veterinary Medical Field Officer for the Meadows Racetrack.
Years of Veterinary Practice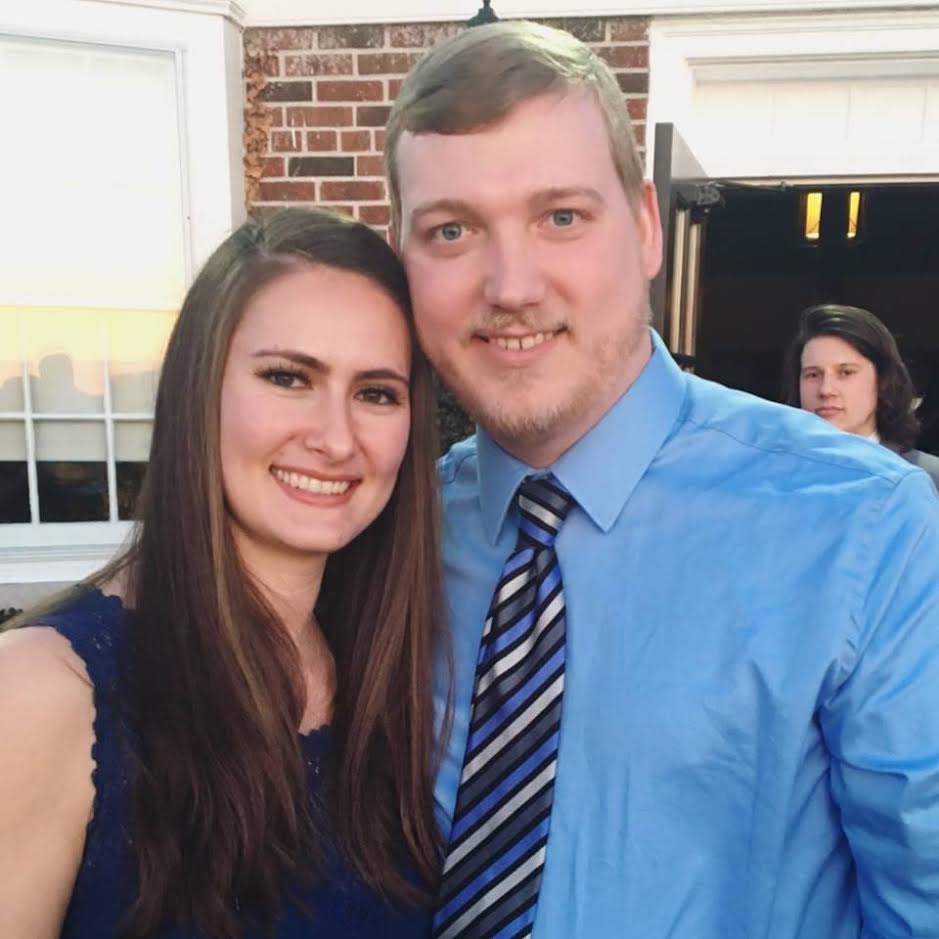 Kara L. Kitchen, DVM
Veterinarian
Kara Grew up in Bethel Park and attended BPHS before receiving her undergraduate degree at California University of Pennsylvania. While at Cal U, she met her now-husband, Ben, and went on to attend the Ontario Veterinary College at the University of Guelph. Her family pets include a Greyhound named Tango, an American Eskimo named Simba, and a Siberian Husky named Sierra. Outside the clinic, she enjoys taking weekend trips to Lake Erie with her family, spending time with friends, watching Netflix, reading, coloring, and brushing her forever-shedding dogs.
Jeff Saporito
AffordableVet.net VP
Jeff Saporito serves as technical consultant for the clinic, webmaster of A Step Up's website, and Vice President of AffordableVet.net, our partner pharmacy and pet supply store. Jeff has a B.S. in Communication, Media & Technology from La Roche College, where he graduated cum laude in 2007. He has spent the past few years developing and managing a multi-million dollar international electronics and consumer goods business through Amazon, and regularly serves as a contributor and editor for various online publications.
Jeff and Dr. Randolph Stepusin have been friends since childhood. The two have desired to work on business projects together since their early teen years, and the opportunity finally culminated in 2015 with the creation of AffordableVet.net and A Step Up.
Hours Spent at Computers Per Month
Danielle Baird
Licensed Veterinary Technician
Danielle was born in Florida and spent her early years hanging out with Mickey and Minnie, before moving North. She grew up much of her life near Greensburg, PA. She graduated from Hempfield Area High School.
Danielle has worked in the Veterinary field for 13 years, including conducting animal research at Children's Hospital and working in both private and public owned Veterinarian clinics. She lives in Jeannette, PA with her husband Randie, adorable one ­year old Ava, and American Bulldog Cole. She also enjoys spending time with her fun-­loving extended family, rooting for her Pittsburgh sports teams, and going to the beach.
Years as a Licensed Vet Tech
Cat Streno
Licensed Veterinary Technician
Cat has an Associate's degree in Specialized Technology in Visual Communications from International Academy of Design & Technology, as well as a BA in Applied Arts from Point Park University and an AST in Veterinary Technology from the Vet Tech Institute. She has lived in various places around the Pittsburgh and Ohio region.
A fan of media and the arts, Cat spends her time outside A Step Up playing video games, acting, podcasting, filmmaking, coloring, and hanging out with her nephew.
Lauren Boyce
Reception
Lauren joined the A Step Up team in 2017 as our lead client contact.
Leah Raimondi
Licensed Veterinary Technician

Responsible Service
Your time is important. At A Step Up, we vow to respect your time and not make you wait endlessly for your appointment to begin.

Diagnostic Skills
If your pet has an issue, you want to know what's wrong, and how to help. We are here to provide exhaustive diagnostics to get to the root of your pet's problem.

Advanced Technology
With tools like dental radiography, A Step Up is equipped with state-of-the-art equipment that few other clinics in the Pittsburgh area offer.

Clear Communication
Have a question? Just ask us. Any member of our team is happy to address your concerns and make sure you understand what's going on with your pet.
Make an Appointment Today
If you have been to our clinic before, you can make a routine appointment via our
scheduling page.
If your visit to our clinic will be your first, please give us a call at
412-212-0030.

We look forward to showing you why we are the Pittsburgh area's best new veterinary practice.